Triumph Tank
This Triumph tank has an unusual paint scheme- in as much as I have never done one like this before or since. I always braze up the filler neck on Triumphs of this era, as they are prone to leak with modern ethanol based fuels.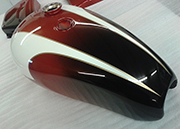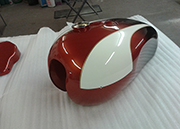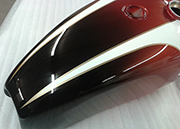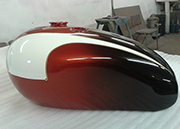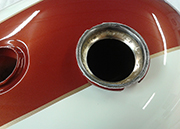 Norton Tank
This Norton tank was in a bit of a bad way and a good replacement was not available. So after major surgery it was saved.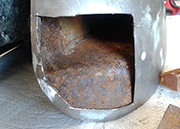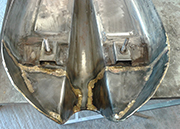 H2 Kawasaki
An H2 Kawasaki in a really nice candy blue.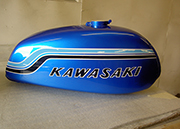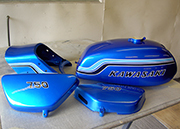 BMW Headlamp Fairing
A fibreglass BMW headlamp fairing repaired and repainted.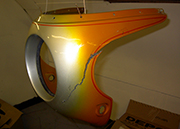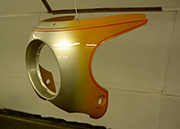 Laverda Tank
This Laverda tank is finished in an unusual green that was a challenge to match!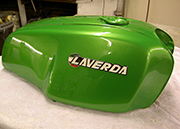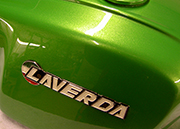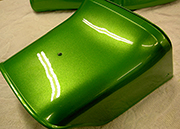 Royal Enfield Tank
Enfield Bullet tank repaired and painted.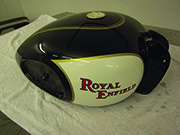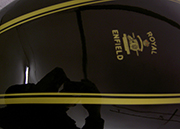 Kawasaki Bodywork
This purple candy seems to be exclusive to Kawasaki triples and is quite difficult to match to the original, but I think this one turned out ok!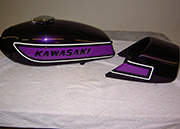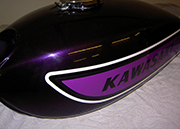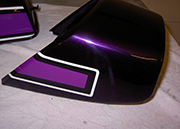 A Laverda Monjuic.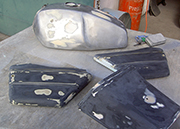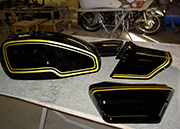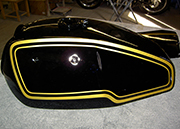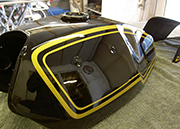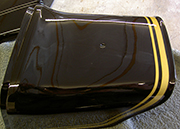 Norton Tank
A tired and battered Norton tank brought back to life.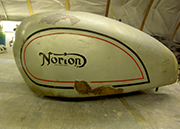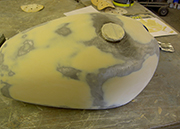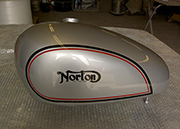 Kawasaki KH Tank
This KH tank was leaking in a few places, but once welded up it was ok. This method of repairing tanks is much more permanent than using liquid type sealers.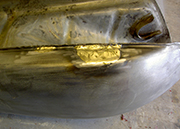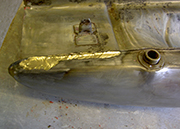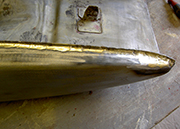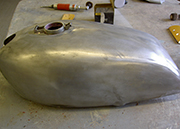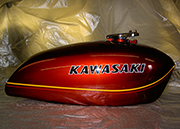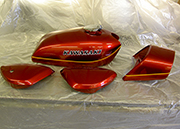 Harley Davidson Mudguard
This corroded Harley Davidson mudguard was repaired by cutting out the rusted parts and welding in new. It was then painted back to the original metallic blue with a painted white pinstripe.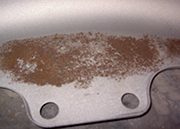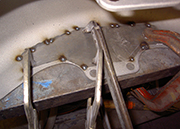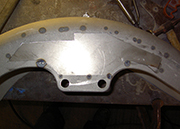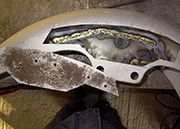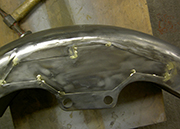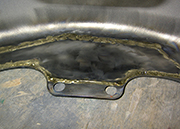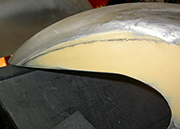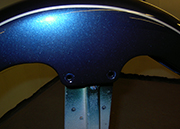 Another unusual Triumph colour scheme.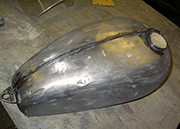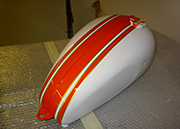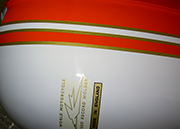 Kawasaki Tank
A green candy Kawasaki triple tank on which the design graphics were painted on as opposed to using vinyl graphics.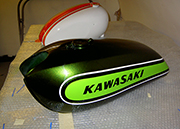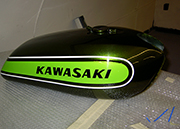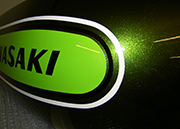 Yamaha Fazer Tank
The owner of this Fazer wanted something more eye catching than a plain silver tank, and this is what he got!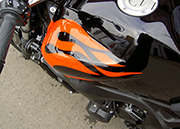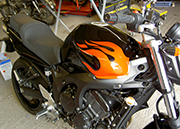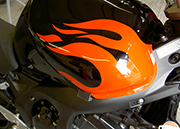 Kawasaki Tank and Seat Unit
This modified Kawasaki tank was repaired and painted along with the seat unit.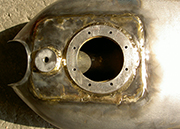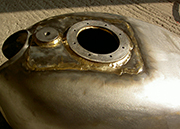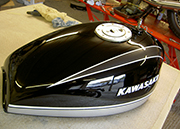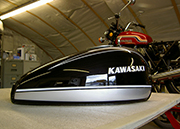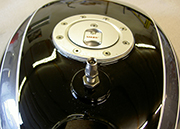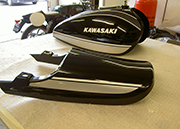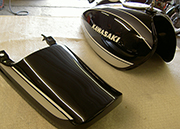 Ducati single tank.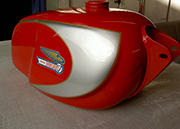 Norton Commando
My Norton Commando with bespoke stainless front pipes made by the same people who made the exhaust system for the DOT trials, top quality work.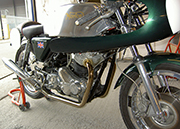 Ducati Daytona
An attractive set of Ducati Daytona panels and tank.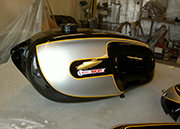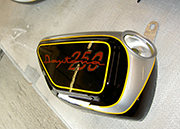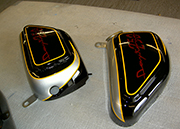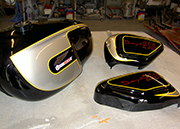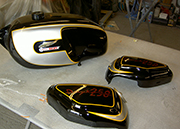 Ducati Panigale
The owner of this Ducati Panigale bought it in white but later decided that he preferred the red colour scheme, so this is what I did and he was happy once more!